ABOUT tetote?
「tetote(テトテ)」は、94円の定形郵便でおくるアロマキャンドル付きメッセージカードです。 気軽に連絡が取れるSNSやメールも良いけれど、時には「相手のことに思いをはせながら手紙を書く」ゆったりとした時間を楽しんで。真心のこもった手書きのメッセージカードは一層気持ちが伝わります。
"tetote" is an unique message card with an aroma scented candle, which you can easily send by standard-size mail. You can share a loving message in a more personal way and loving way rather than using SNS or e-mail. The heart-warming message can covey your true message with love and sincerity-the perfect gift.
商標・意匠登録出願中 Trademark / Design registration pending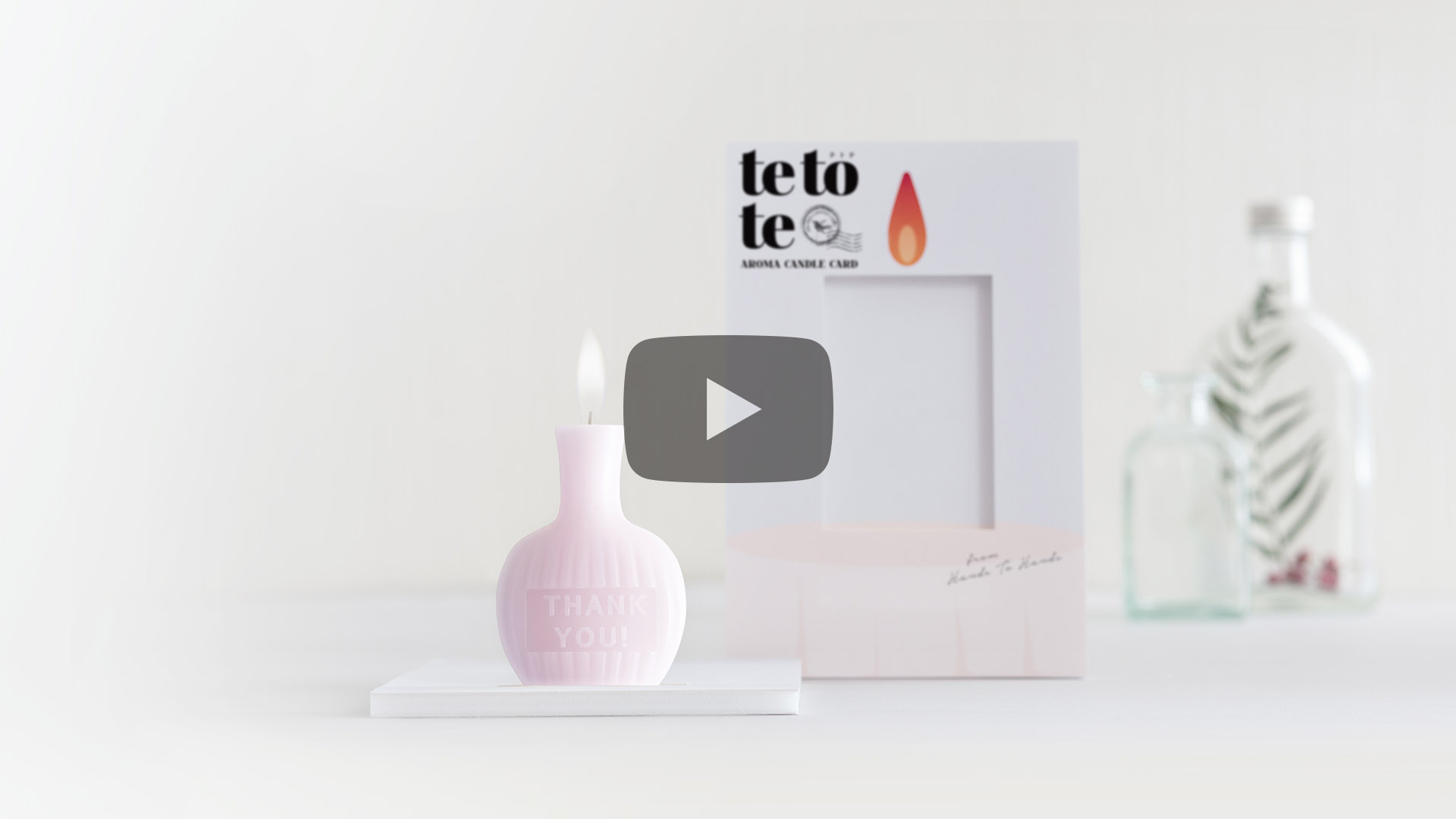 商品写真はこちら
---
HOW TO USE ?
for Sender
おくる人
1 キャンドル台紙にメッセージを書きます。
Write a message on the candle mat board.
2 付属封筒に94円切手を貼ります。
Put a 94 yen stamp on the envelope.
3 ポストに入れ、大切な人に想いを届けます。
Dropping it into the post box will deliver your message to your loved one.
*You can send this message card with 94yen stamp within Japan.

for Receiver
とどいた人
1 キャンドルを取り出し、台紙裏面の溝に垂直に立てます。
(台紙は防炎用紙です)
Pop your candle in the anti-flammable slot.
2 ライターやマッチでキャンドルの芯に火をつけます。

(燃焼時間約30分)
Light your candle with a match or lighter.
3 気持ちのこもったメッセージと、アロマキャンドルの灯りと香りをお楽しみください。
Enjoy the heart-warming message with the rich scented aroma and lights.

※使用後は芯を一旦水に浸し、各自治体のルールに従い燃えるゴミとして捨ててください。
*Please soak the wick of the candle into water and throw out as flammable garbage complying with the local rules after finishing.
商品を購入する
---
手から手へ
From hand to hand
ものづくりの町、東京都江東区。
川と緑が息づく豊かな場所で、こだわりのキャンドルが作られています。
Koto City, Tokyo is renowned in Japan as the best city for traditional and modern craftsmanship alike. For centuries it has brought together rich and natural environments allowing creators to make the most desirable gifts in Japan and across the world.
Koto cities rich history and tetote's passion for its products combined will allow you to purchase this perfect gift today.
---
NEWS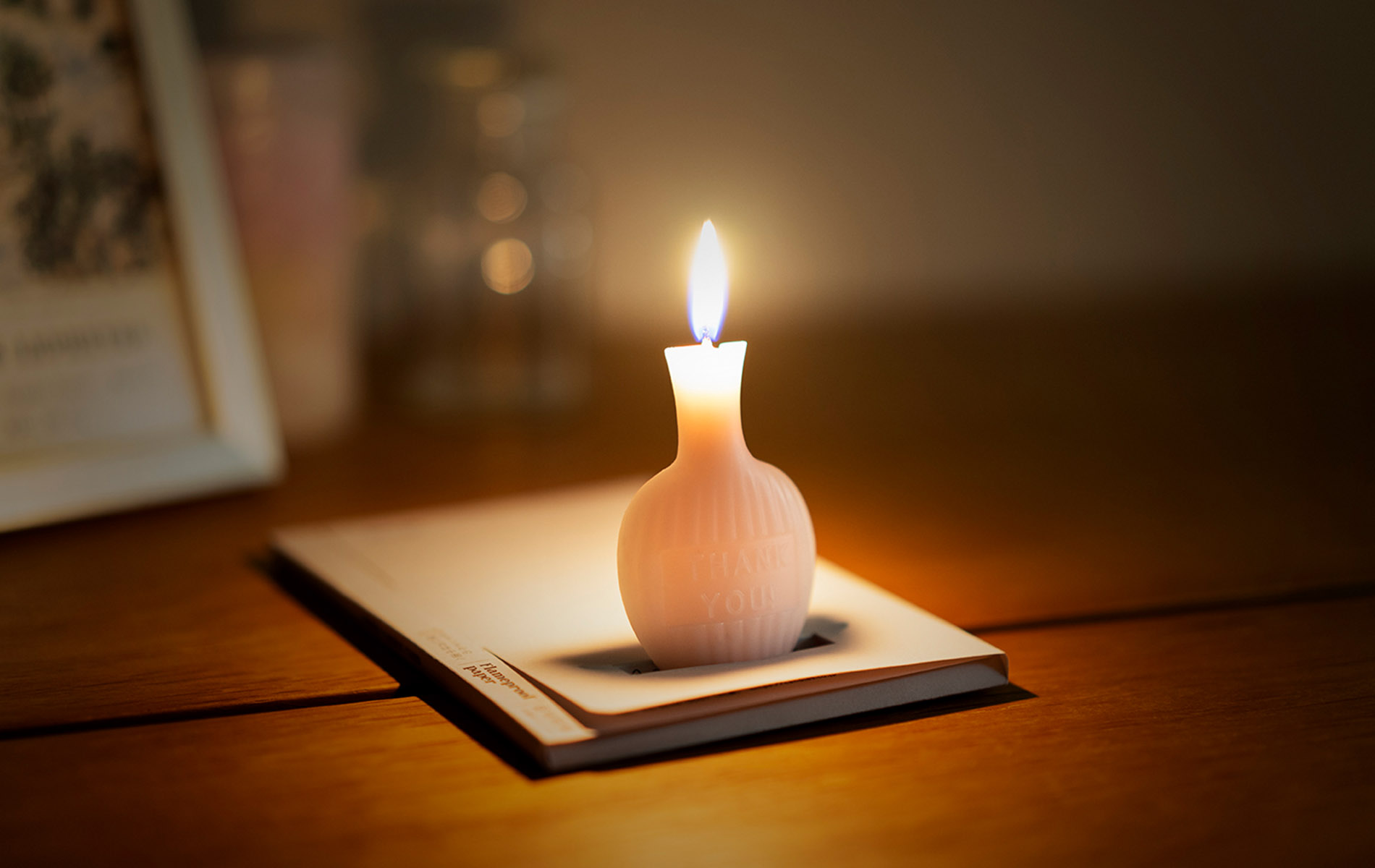 August 30, 2019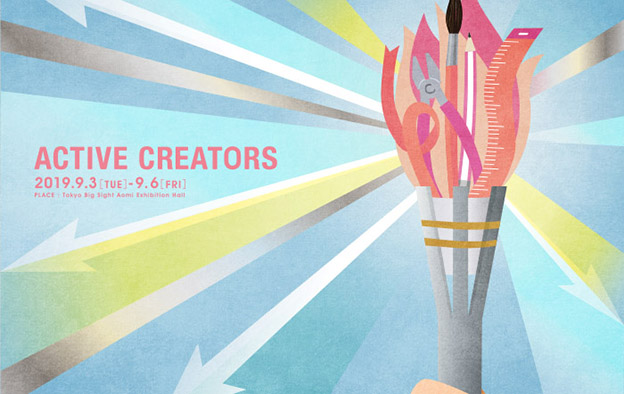 August 30, 2019
---
FOR BUSINESS
ノベルティや企業様向け等、オリジナルのアロマキャンドルカードを小ロットから制作することができます。
You can order the original aroma scented cards for novelty goods or business use from a range of quantities
意匠登録
申請中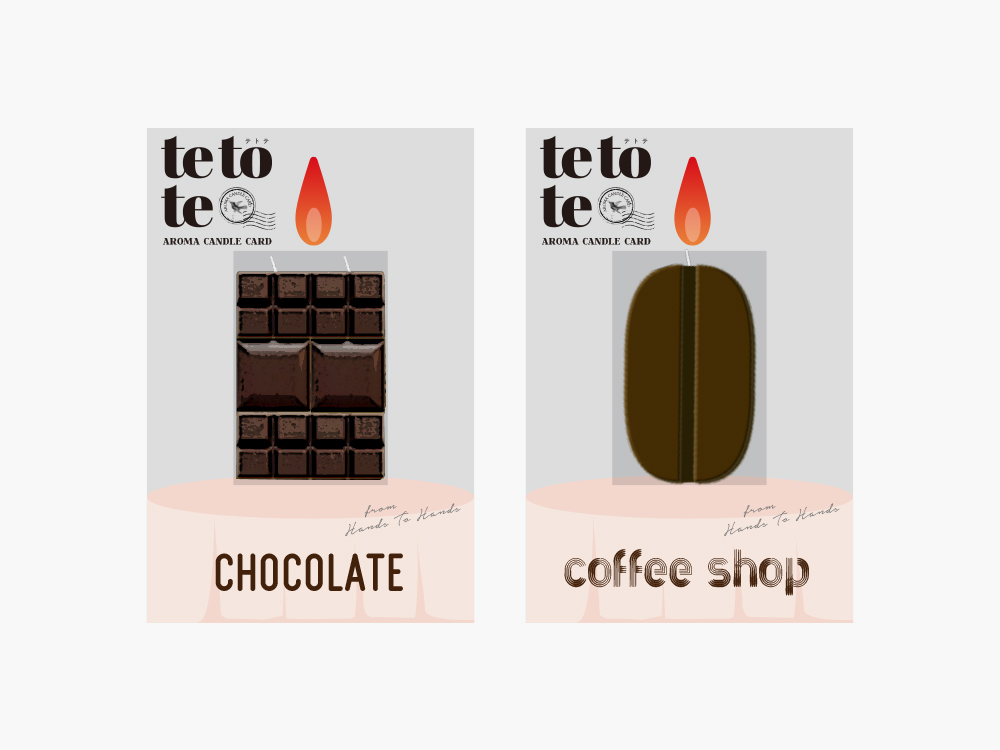 Custom example.1
オリジナル型のキャンドル、企業ロゴを入れることができます。また、商品に合わせたアロマの開発も可能です。
数量:500個〜
You can order original shape candles and put the logo you like on them. Also, we can develop the original aroma for your products. Minimum Order Quantity is more than 500pcs.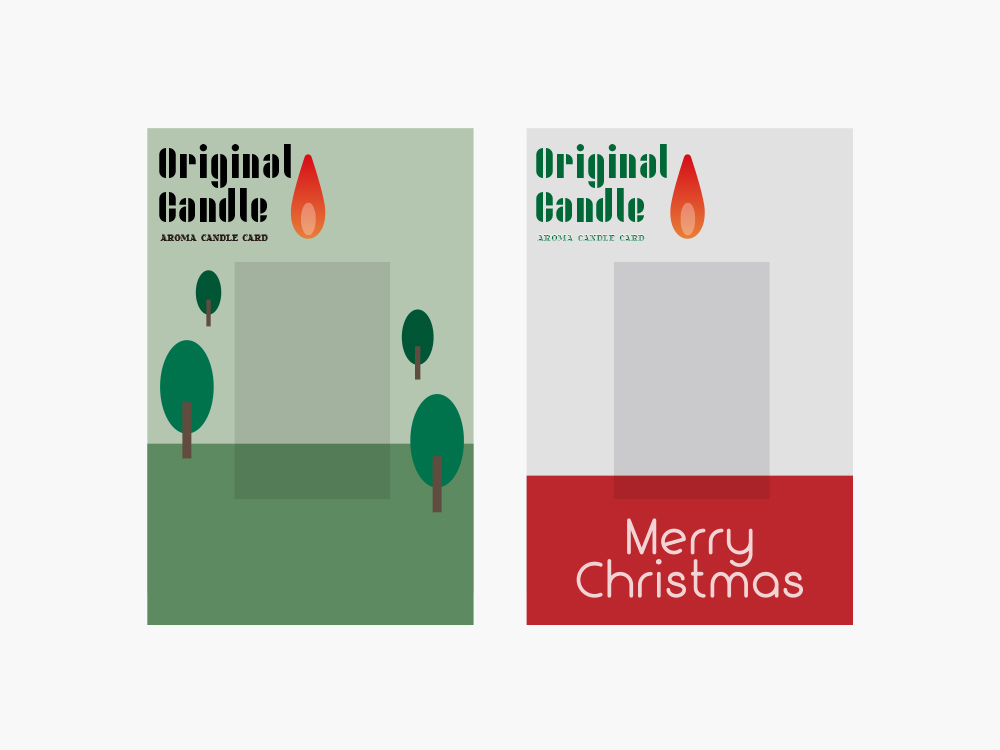 Custom example.2
オリジナルのキャンドル箱の制作ができます。
数量:1000個〜
You can order your original candle boxes.
Minimum Order Quantity is more than 1,000pcs.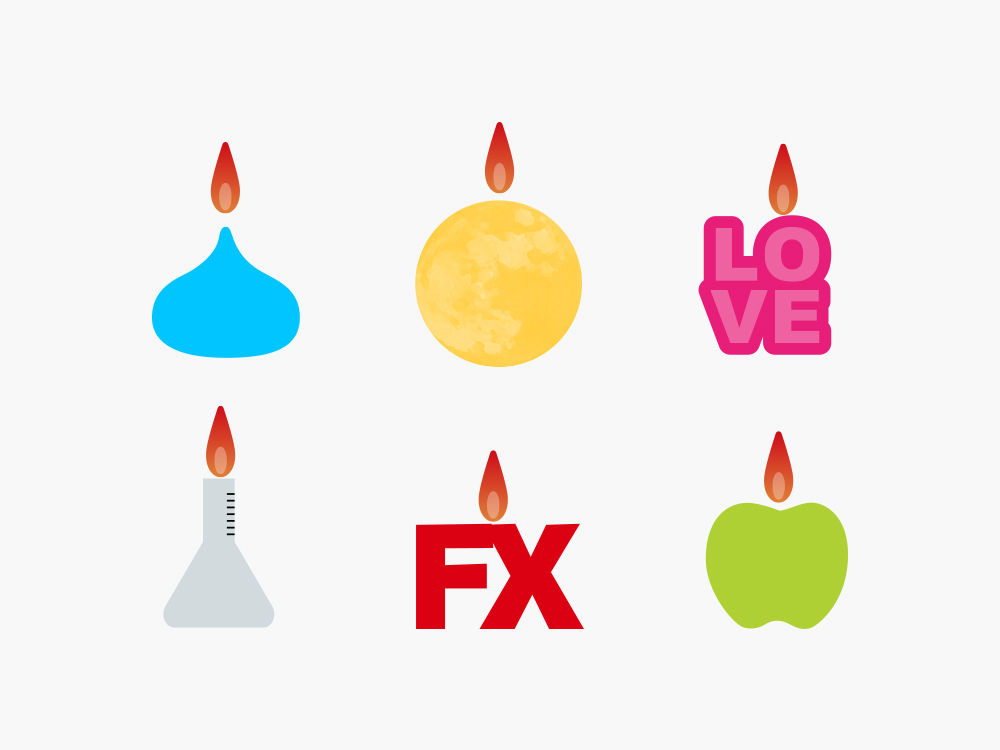 Custom example.3
その他フレキシブルに対応可能です。
CONTACTからお問い合わせください。
Others. We can meet your other requests flexibly. Please contact us from CONTACT foam at anytime.